Curry lunches & cake bake delivers additional fund raising push
23/09/2021
There is always something irresistible about home-baked cakes and curries, but particularly more so when consuming these tasty treats also means extra pounds will be raised for charity - and not just adding to the waistline!
Over the last four weeks, one of our team members, Sue Allard, has been baking cakes and bringing them in to share with colleagues. Those who were tempted to add an extra treat to their morning coffee or afternoon tea break were encouraged to make a charity donation to help us reach our goal of raising £30,000 for LOROS Hospice, Rainbows Hospice for Children and Young People, and the homeless charity One Roof Leicester.
Inspired by this, last Monday, accounts clerk Maya Patel organised a curry lunch and invited colleagues to join her in the boardroom to enjoy her fabulous traditional recipes which included a delicious curry, raita and poppadom's.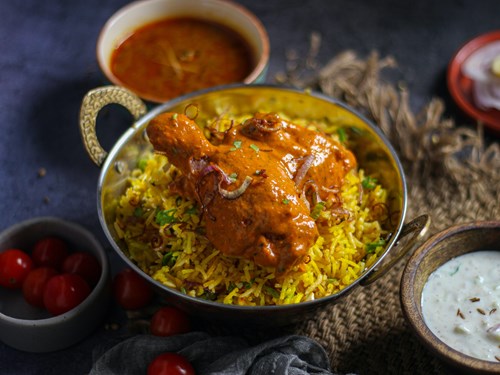 So far, donations have mounted up to over £355 and once added to our current fundraising milestone our total raised so far will be in excess of £26,000.
A number of staff have also done their own personal challenges to help us reach our fundraising target. This includes a team walk to complete the 100 mile Leicester Round and the forthcoming "Bangers & Cash" challenge which will see four teams drive to Norfolk and battle it out to be first back to Loughborough to complete further top gear style challenges at Prestwold Hall.
Commenting, Business Manager Andy Smith, who has himself just completed a 26-mile marathon challenge added, "It's amazing to see how setting ourselves a target to raise money for charity has boosted morale and encouraged more teamwork within the businesses. The support from staff and clients has been fantastic and everyone is hugely grateful."
This week also marks the conclusion of the Rocket Round Leicester trail, so if you haven't visited the Mather Jamie Rocket situated outside Blunts on Granby Street now is your last chance before they get auctioned off!
Also continuing his challenge this month is Alex Reid. Earlier this year, he challenged himself to cycle up and down the equivalent of 13 of the highest peaks and best-known mountains around the world on his mountain bike!
If you would like to make a donation please visit our Charity Page.