100 miles for charity – The Leicester Round
06/09/2021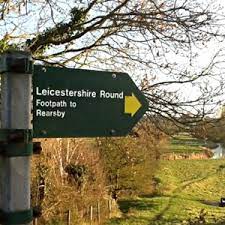 'The Leicestershire Round' was created in 1987 to mark the centenary of the Leicestershire Footpath Association. Their members devised a walk of 100 miles around Leicestershire that links field paths, green lanes and bridleways through some of the best loved locations around the county including, Foxton Locks, Bosworth Battlefield, and Burrough Hill.
Setting off in relay teams, each group was challenged to complete their route and pass the baton to awaiting colleagues at the next stage. Some people walked both days, whilst others walked on one day and completed several legs of the route.
Team A: Rob Cole, Ella Cooper, Sam Woodhouse, Tom Collins. Gary Owens
Team B: Gary Kirk, Tulsi Saha, Charlie Lallo, Hamish Byers, Tim Jones, Tina Lowe
Team C: Andrew Bamber, Mark Brandon, Hannah Hatton, Jane Barton, Maya Patel, Fiona McDonnell
Team D: Amy Biddell, Andy Smith, Sam Tyler, Alex Reid, Emma Chambers
As you can see from our photo's everyone had a great time and really enjoyed time away from the office in the fresh air.
The timing of our walk also coincided with 'green' week, which is one of the themes promoted as part of the LOROS Hospice Rocket Round Leicester Trail.  Mather Jamie is sponsoring one of the rockets which is situated outside Blunts on Granby Street.
LOROS is one of our chosen charities that will benefit from the money we raise from our combined activities. The other charities we are supporting are Rainbows hospice for children and young people and One Roof Leicester which aims to tackle homelessness in Leicester.
To keep up to date with our progress, please ensure you are following our company LinkedIn page and if you like to learn more about three charities we are supporting please visit our charities fundraising page.