Employee celebrates 30 years with Mather Jamie
05/07/2021
The year 2021 is fast becoming a pivotal moment for changes in employment trends. Back in the fifties, most people starting work thought they had a job for life. Fast forward thirty years and the trend changed to having a career at several companies. Now, we are seeing a move towards hybrid working and zero-hours contracts.
However, Mather Jamie employee Maya Patel is bucking all these trends having just celebrated her 30th year of working for the firm, which also celebrated its 30th anniversary in February 2021.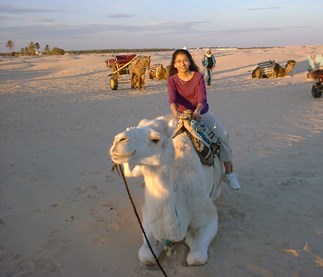 Maya previously worked as a cashier in a bank and building society. She wanted a change and whilst looking for a new role, which would allow her to spend more time with her family, she found Mather Jamie. Maya joined the firm in July 1991 as an accounts clerk doing accounting work for commercial and agricultural clients.
Maya is very family orientated, is married with two children, one granddaughter, with another grandchild on the way. She likes doing challenges to raise money for charity, she has climbed Mount Snowden twice, taken part in a 5-day Annapurna trek in Nepal, and a 2-day Machu Picchu hike in Peru.
Mather Jamie is now four times the size it was when Maya joined and with many more clients to manage. She says the aspect she enjoys most is the varied work and working as part of a friendly team.
Commenting on her work anniversary, Maya said, "I am proud of what I have achieved in my accounting role, especially considering that when I started, I had no experience in accounting. It was a challenge to learn something new, but I picked it up quickly and started to enjoy the role. I feel very honoured to have worked for such a great company for so many years."
To mark this achievement Maya was presented with an all-expenses paid trip to the Lake District and a beautiful bunch of flowers.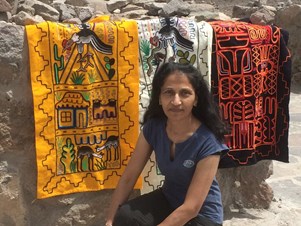 Mather Jamie Managing Director, Robert Cole added, "Mather Jamie prides itself on the strength of the long-term relationships we develop with most of our clients and they, in turn, value our director led service. The fact that so many of our people are also long-serving is important too as this helps us to ensure continuity of service. Maya has contributed enormously to our growth and development, and we thank her for her loyal service."