Two firms relocate to The Locks in Loughborough
16/12/2015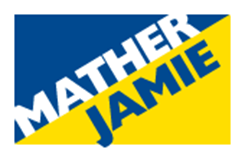 Paul Millard, Creative Director at Event Engineering, which currently employs 18 members of staff said that his company is expanding and needed the new offices, and that The Locks offered the perfect location and facilities. "We've been operating out of Loughborough for 15 years, and business is very good right now," said Paul, "we've had had more than 20% growth in the last year thanks to taking on some new clients, and we needed a place like The Locks in which to grow."
Diam International secured Unit 3 of The Locks in October to provide additional floor space.
Alex Reid, Director of Mather Jamie, said, "We're very happy that The Locks has now been fully occupied by different businesses. This is a sign of the continuing growth and confidence of businesses in Loughborough. "The units were both under offer before the previous tenants had vacated and were both re-furbished prior to the new tenants taking occupation.
The Locks is now fully let, and this shows the continued popularity of properties in this location, and the on-going demand for property offering mixed warehouse and office space." For details of similar land opportunities please contact Alex Reid on 01509 233433.
Established in 1991 and based in the East Midlands, Mather Jamie Chartered Surveyors is an independent mixed commercial and agricultural practice with a long established and unrivalled reputation for delivering reliable advice and expertise on residential and commercial developments. For more information please telephone 01509 233433 or visit www.matherjamie.co.uk