Surveyor trials pop-up shops in Loughborough with fast growing fitness franchise
14/09/2015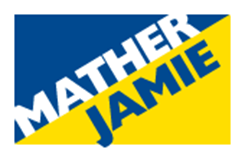 Multi-national fitness phenomenon Anytime Fitness is the first company to take advantage of Mather Jamie's all-inclusive short term rent offer, which gives businesses the option of a temporary lease while making good use of its retail stock.
Anytime Fitness is renting 57a Church Gate, near the town market place, for two months to help raise awareness of its forthcoming fitness club in Loughborough which will open at the end of October.
Until then, the 24 hour health and fitness club, which was the fastest growing health club franchise in the world in 2014, is using the former clothing store as a hub for new members, employing three members of staff.
James Cotton, Director of the Loughborough branch of Anytime Fitness, said: "This short term lease is a very convenient option for our business, as it gives us a local launch-pad that gets our brand known in town and attracts new members for when our new fitness club opens next month."
James Hunt, Commercial Management Surveyor for Mather Jamie, said: "The demand for shorter leases in the Loughborough town centre retail sector has increased in recent times and we are keen to meet this demand by offering short term agreements which are popular for both smaller businesses and start-ups. We provide all-inclusive rents for either daily, weekly or monthly agreements which will appeal to a wide range of businesses".
"We have a number or retail properties in Loughborough town centre that are available via the new Mather Jamie pop-up shop concept, and I look forward to hearing from companies who want to take advantage of this."
For more information please contact the Commercial Team at Mather Jamie on 01509 233433, or visit www.matherjamie.co.uk.
Established in 1991 and based in the East Midlands, Mather Jamie Chartered Surveyors is an independent mixed commercial and agricultural practice with a long established and unrivalled reputation for delivering reliable advice and expertise on residential and commercial developments.