Successful major development makes final of infrastructure award
24/09/2018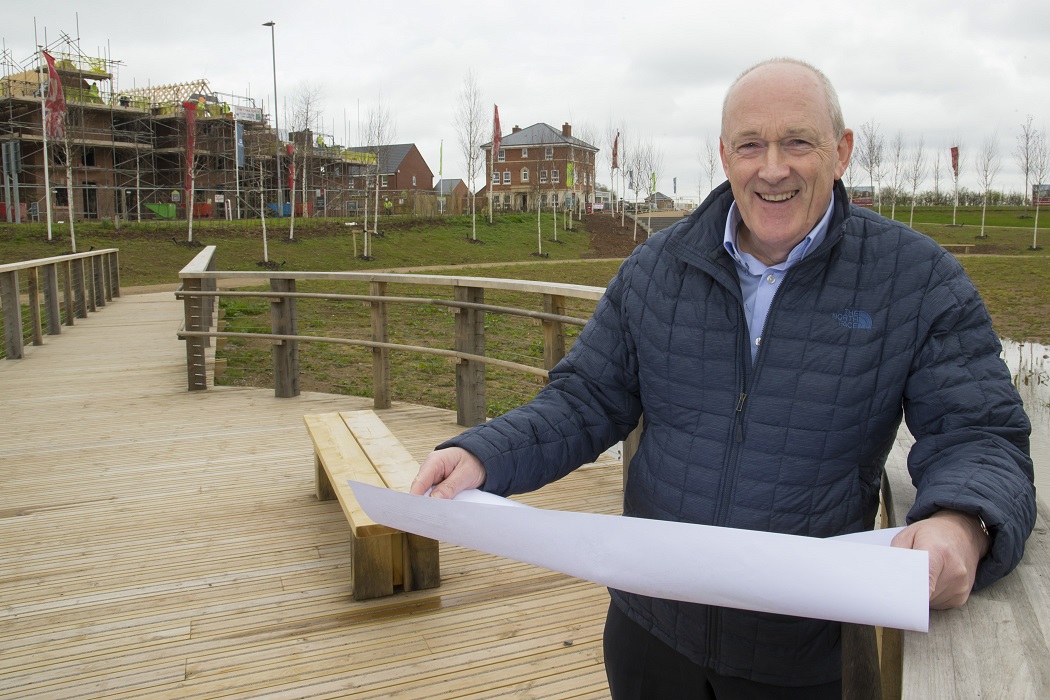 New Lubbesthorpe, an ambitious urban extension which has been years in the planning, was nominated by East Midlands agents Mather Jamie for the Infrastructure Prize in the 2018 ProCon Leicestershire property and construction awards.
The awards are the county's biggest celebration of the built environment and the people who develop, design and construct winning developments. The Infrastructure Prize, sponsored by Pochin, is one of seven in this year's ProCon Awards.
Mather Jamie has been working with local authorities and developers on behalf of the landowners, the Drummond family, to help bring the sustainable urban development of New Lubbesthorpe, which once complete will have 4,250 new homes, from concept to reality. As part of the planning, a new road, including a road bridge spanning the M1, has been built linking Meridian Way to Beggars Lane. Other infrastructure at the site includes a sustainable urban drainage scheme and pumping stations for a foul drainage system.
A new primary school is well under way at the development, due to open in September 2019, and there are also plans for another primary school, plus a secondary school, a retail hub, a commercial park and public open spaces for residents to enjoy.
Martin Ward, Director of Mather Jamie, said; "We're delighted that New Lubbesthorpe has made the final of the ProCon Awards. This ongoing development, which is proving popular with local homebuyers, has been years in the planning, and we have worked closely with local authorities, developers, residents and other parties to ensure it has gone smoothly." New homes are currently available at New Lubbesthorpe from Barratt Homes, David Wilson Homes and Davidsons Homes. For more information about the development, please visit www.newlubbesthorpe.co.uk.
The winners of the ProCon Awards will be announced at the Awards Celebration Dinner at The King Power Stadium in Leicester on the evening of Thursday 15th November. For more information about the ProCon Awards, visit: www.procon-leicestershire.co.uk.
For details of rural land opportunities and other residential land opportunities, please contact Martin Ward on 01509 233433 or visit the Mather Jamie website www.matherjamie.co.uk.