Small development sites become hot property across Leicestershire
02/01/2015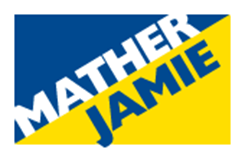 The Loughborough-based development land specialists have revealed that smaller development sites of around 15 plots or less across Leicestershire were highly sought after by smaller independent building firms who have shown a growing confidence in the market.
Gary Kirk of Mather Jamie comments: "We have seen a lot more movement in the market during 2014, which reflects what is happening across the housing market generally.
"Smaller development sites commanded strong bidding from local independent building firms who are expressing increasing confidence in building and selling homes once again.
"Land in Kilby, Kegworth, Normanton on Soar, Long Whatton and Worthington proved popular and sold quickly in 2014. We have also sold a number of sites that had been on the market for some time, which is a reflection of the rapidly recovering market. Indeed, we are now finding that the supply of materials and labour as being a limiting factor on the delivery of new housing.
"This year, interest in land has been extremely high and we expect to see this growth continue in 2015, however, more stock is needed to meet demand. We anticipate an increase in selectiveness through 2015 with the best locations commanding a premium as builders look to use their available resources in the most effective and profitable way possible.
"Our experience is that getting your house in order before going to market with a site is vital and gives a strategic advantage over competitive sites, which may be more troublesome for a developer who is driven to start work on site as soon as possible. We have excellent contacts in terms of planning consultancy, ground investigation work and planning-specialist lawyers, all of which allow us to offer a specialist service with a focus on adding value to ensure the most is made of your asset.
"Furthermore the Coalition Government has taken steps to remove any obligation to contribute towards affordable housing for sites with 10 plots or less and with a total combined gross floor space of less than 1,000m². We warmly welcome this news, which is bound to have a positive impact on smaller builders and further strengthen the market for small development sites, which can take advantage of this opportunity."
For advice and information on land opportunities and a no-obligation discussion about your site which you believe may have development potential please contact Gary Kirk on 01509 233433.
Established in 1991 and based in the East Midlands, Mather Jamie Chartered Surveyors is an independent mixed commercial and agricultural practice with a long established and unrivalled reputation for delivering reliable advice and expertise on residential and commercial developments. For more information please telephone 01509 233433 or visit www.matherjamie.co.uk.