Prime blocks of Leicestershire land released through Mather Jamie
01/12/2015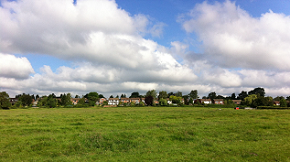 The largest parcel is situated between Diseworth and Belton and is known locally as Diseworth Gorse. It includes more than 28 acres of productive pasture and woodland that is suitable for livestock or mowing. Diseworth Gorse is for sale by informal tender with a deadline for offers by 12 noon on Wednesday 9 December 2015.
Mather Jamie have also brought onto the market a further 23.98 acres of well positioned grassland on the fringe of the sought-after village of Cropston, with a guide price of £175,000, plus 7.51 acres of sheltered paddock land with stable blocks and a hay barn, near the attractive north Leicestershire village of Hemington.
The land at Hemington is considered to be ideal for equestrian purposes, with offers being sought in the region of £100,000.
Hugh Platt of Mather Jamie, comments: "These three blocks of land represent an excellent opportunity for investors, farmers and equestrian enthusiasts alike to obtain sought-after land in the Leicestershire area.
"We have seen rural land values increase considerably in recent years and when such parcels come onto the market they have tended to generate significant interest, supported in some cases by pent-up demand."
For details of these sales, or similar land opportunities, please contact Hugh Platt at Mather Jamie on 01509 233433.
Established in 1991 and based in the East Midlands, Mather Jamie Chartered Surveyors is an independent mixed commercial and agricultural practice with a long established and unrivalled reputation for delivering reliable advice and expertise on residential and commercial developments. For more information please telephone 01509 233433 or visit www.matherjamie.co.uk.