Present packers ready for Christmas thanks to expansion into Loughborough's largest warehouse
10/11/2015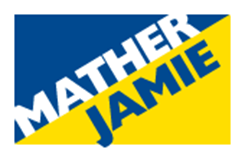 Lemonpath Logistics, which specialises in contract packing and does work for major gift retailers, including Boots, recently moved into new premises at the former Morris Cranes warehouse on North Road, the largest warehouse of its type in Loughborough.
The company, which was a finalist in this year's Leicestershire Business of the Year Award, expects to process 7.5 million gifts this year, including food, shoes, clothes and perfumery. It shares the warehouse with the building's owners, online retailer Charles Bentley & Son.
Chris Antliff, Managing Director of Lemonpath, said, "The size and location of this huge warehouse is absolutely ideal for us, and with the festive season fast approaching our staff are working hard to make sure our clients and their customers get their gifts on time."
Established almost 10 years ago, Lemonpath employs 40 full time staff, but thanks to this move into the 202,000 sq ft warehouse it now has the capacity to employ a further 360 part time staff during the busy pre-Christmas period.
Alex Reid, Commercial Director of Mather Jamie said: "This is an excellent location for Lemonpath, as it is a well located, very large building that allows the company to significantly increase its operational capacity and expand its thriving business."
For details of similar land opportunities please contact Alex Reid on 01509 233433.
Established in 1991 and based in the East Midlands, Mather Jamie Chartered Surveyors is an independent mixed commercial and agricultural practice with a long established and unrivalled reputation for delivering reliable advice and expertise on residential and commercial developments. For more information please telephone 01509 233433 or visit www.matherjamie.co.uk.