Mather Jamie wins Agent of the Year in East Midlands Property Awards
20/09/2017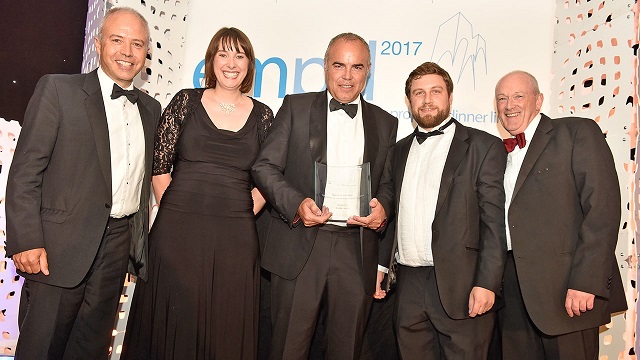 Property specialists Mather Jamie have been named Agent of the Year in the East Midlands Property Awards, for their work in dealing with large scale sites for several major development schemes in Leicestershire, Derbyshire and Nottinghamshire.
The firm, which has been a leading name among the region's surveyors for more than a quarter of a century, picked up the award at the prestigious East Midlands Business Insider ceremony in Nottingham last night.
Mather Jamie has delivered significant land deals worth over £82m over the past year, including deals connected to New Lubbesthorpe in Blaby, Wragley Fields in Derby, Aslockton in Nottinghamshire and Hugglescote in Leicestershire. The judges praised the company for its work, saying it, "has had a major impact on the regional economy."
The company has also recently enjoyed a record turnover in excess of £3m, and one of its Associate Directors, Amy Biddell, was shortlisted for the RICS Matrics Young Surveyor of the Year (Rural Practice).
Martin Ward, Director of Mather Jamie, said, "This award is a tremendous win for Mather Jamie, and reflects the tireless efforts and consummate skill of our entire team. We take great pride in the development sites we are involved with, and are committed to getting the best deals for our clients, which in turn benefits the economy and the local area."
For details of the specialist surveying services provided by Mather Jamie, please call 01509 233433 or visit www.matherjamie.co.uk.
Established in 1991 and based in the East Midlands, Mather Jamie Chartered Surveyors is an independent development, commercial and rural surveying business with a long established and unrivalled reputation for delivering professional, reliable advice and expertise on major residential and commercial development schemes.