Mather Jamie secures new store for sight loss charity in Loughborough
10/09/2015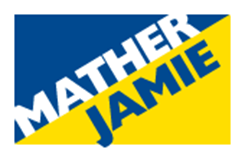 Vista, which provides support and services to almost 6,000 children and adults in Leicester, Leicestershire and Rutland, is opening a charity shop on 8 Cattle Market in Loughborough on Wednesday 16th September, adding to its growing number of stores.
Sally Thomas, Retail Operations Manager for Vista, said: "We wanted to expand into Loughborough town centre, which has a great reputation as a place to go shopping, and our new store is in a great location next to the Town Hall and cinema.
The new Loughborough store will employ a manager and various volunteers, and will sell high quality donated goods to raise money for the charity, which has another recently opened charity shop in Oakham.