Mather Jamie lets former Blockbuster to pet supply store
01/06/2015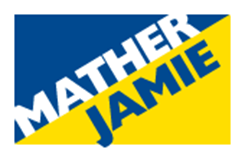 365 Bargains Ltd, a division of SCS Aquatic & Pet Wholesale Ltd, will open on Market Street in Loughborough in late June, offering a unique range of pet food, household items and garden related products.
The Derbyshire based firm will also offer a vast range of products discontinued from major supermarkets at bargain prices, plus garden supplies and garden furniture.
Simon Smith, Managing Director of 365 Bargains and SCS Aquatic & Pet Wholesale Ltd, said: "We'll be providing quality pet products every day of the year, and can also offer a wide range of other key brands that other local suppliers simply don't provide."
The firm, which operates from a superstore and distribution warehouse in Derbyshire, has plans to open similar stores in Market Harborough and Tamworth later this year as its business expands, but this Loughborough branch will be the first of its kind.
Alex Reid of Mather Jamie comments: "Blockbuster was a major brand with hundreds of branches across the country, but a rapidly changing gaming and film market and the downloading of films and games forced it into administration, leaving many well-situated retail properties available for new and expanding businesses to occupy and landlords requiring new tenants.
"We're very glad that the letting of the former Blockbuster store on Market Street has completed successfully, and wish every success to its new tenants of 365 Bargains Ltd.
"We are seeing increasing interest from tenants in properties on and near to Loughborough's Market Street, as the economic recovery continues to take hold and shoppers venture out with more confidence."
For details of similar land opportunities please contact Alex Reid on 01509 233433.
Established in 1991 and based in the East Midlands, Mather Jamie Chartered Surveyors is an independent mixed commercial and agricultural practice with a long established and unrivalled reputation for delivering reliable advice and expertise on residential and commercial developments. For more information please telephone 01509 233433 or visit www.matherjamie.co.uk.