Mather Jamie drives a deal on former car site in Loughborough
11/05/2015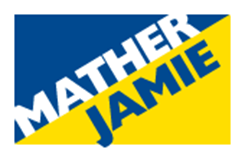 Unit 4 on Belton Road West has been leased by New Springs Church, which plans to convert the premises into a place of worship, subject to planning permission.
Alex Reid of Mather Jamie comments: "This is certainly one of our more unusual deals, but we are pleased to have secured New Springs Church as the new tenant for this unit on behalf of our client. "We have dealt with the church over a long period in their search for suitable premises in Loughborough, which has been down to finding a unit of the right size in the right location.
"As premises like these are difficult to come by the site attracted a lot of interest from potential tenants, but New Springs Church provided the best combined offer for the unit, which occupies a prominent position on Belton Road West. "We are hopeful that the church now receives planning permission in order to convert the unit for their needs."
Phil Weaver of New Springs Church comments: "The premises will become both our church and a central base for our social and community work. "We have been on Mather Jamie's books for 10 years and have looked at all of the available buildings in Loughborough during that time, but had been unable to find one with the location, space and facilities to suit our needs. "We currently lease two properties in the town centre and use the town hall for worship, but it is important to us to bring these together under one roof.
"Due to the growth of the church over the last few years we also require additional space and space for further growth in the future, which is why the unit on Belton Road West suits our requirements. "It will allow us office space for administration and we plan to create new facilities for children and youth groups, as well as other church-based gatherings and activities. "Following a lengthy search, we now hope to gain planning permission to convert this unit and create a new permanent home for New Springs in Loughborough."
For more information on similar properties contact Alex Reid on 01509 233433 or email alex.reid@matherjamie.co.uk.
​