Luxury kitchen supplier's expansion is a recipe for success
22/08/2018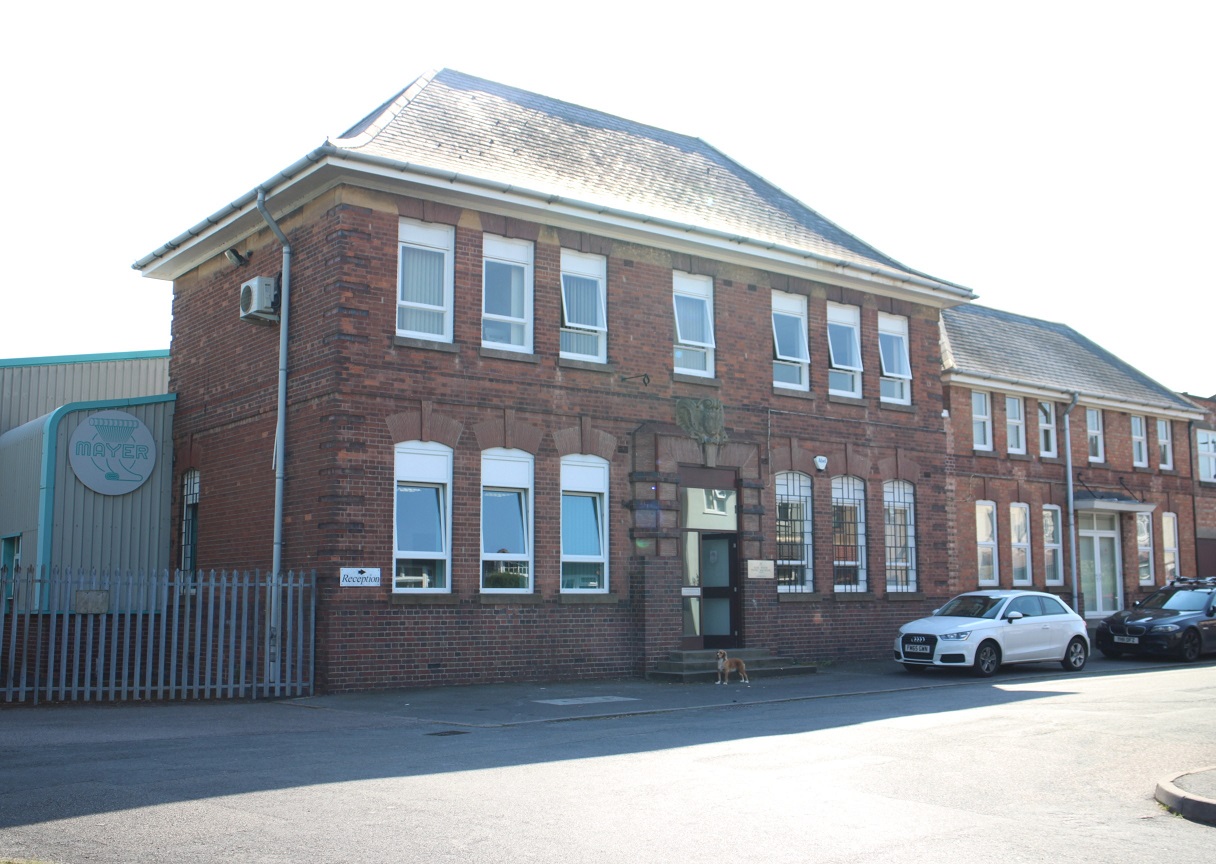 The former Karl Mayer head office on Kings Road in Shepshed has been sold to deVOL Kitchens of Loughborough.
DeVOL Kitchens Ltd, which is based in Cotes Mill and has sales branches in prestigious areas of London, bought the 40,000ft² Karl Mayer knitting machine factory for £1.95m through local surveyors and commercial property experts Mather Jamie.
The property features more than 3,000ft2 of office space across two floors, plus more than 37,000ft2 of industrial space, including a separate mezzanine and loading yard.
Paul O'Leary, of DeVOL Kitchens, said, "We were really pleased to find this modern, high spec property in Shepshed, which, in our opinion, represented excellent value for money. Many of our staff live in Ashby, Shepshed, Derby and the surrounding areas, so this new property is perfect and just as convenient for them to travel to as our Loughborough sites.
"We have acquired lots of small units in Loughborough over the last 10 years and purchasing this new site in Shepshed for £1.95 million is an exciting new step for deVOL.
"We already have Computer Numerical Control (CNC) machines and are in the process of buying computer controlled spraying and sanding machines for the new site, as it's this type of high tech development that allows British manufacturers like ourselves to remain competitive against Chinese and Eastern European goods manufacturers.
"We are particularly excited because shortly we will be opening a showroom in the US, in the Manhattan area of New York and envisage the need to increase our production considerably for this new venture. Currently we produce 1000 cupboards per month and we hope the new facility in Shepshed will allow us to double our production in the next two years."
Karl Mayer, which had operated from the Shepshed site for approximately 40 years, has now moved offices to Nottinghamshire, from where the firm will administer its UK operations. Keith Priestly, Managing Director of Karl Mayer UK, said: "This property has served us very well for several years, and is ideally suited to a medium sized industrial firm such as DeVOL Kitchens, looking for more space in which to expand."
Alex Reid, Director of Mather Jamie, said; "This substantial, purpose-built industrial complex had a positive reaction thanks in part to its good location, demonstrating demand for quality commercial and industrial properties remains very high in the region."
For details of similar commercial property opportunities in Leicestershire, and elsewhere in the East Midlands, please call Alex Reid at Mather Jamie on 01509 233433.