Little Springers hop into new home through Mather Jamie
16/03/2018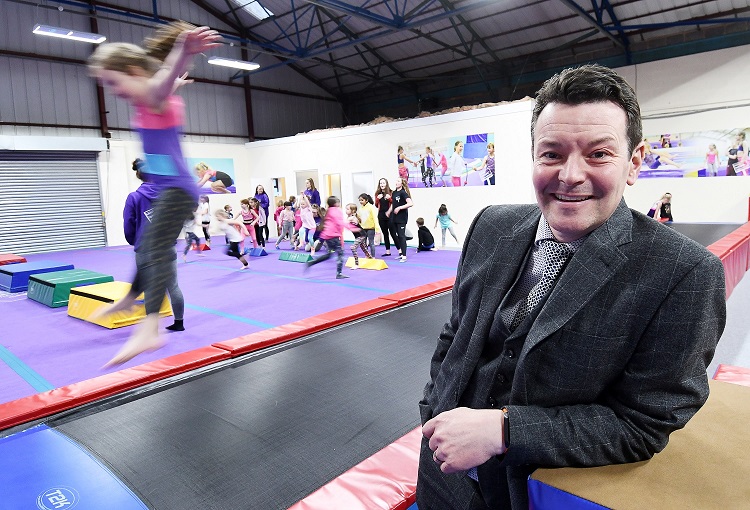 Little Springers Gymnastics Club, which already has similar clubs set up in Melton and Birstall, needed a new space in which to run classes due to demand, and the 4,638ft2 property on St Peters Street, which was once a Bentley dealership, was the perfect location.
Little Springers has around 600 members aged between five and 16 years old, and the new Syston club means they can now also offer pre-school classes. The company, which opened its first club in 2015, is hoping to expand to around 1,000 members by the end of the year.
The new club features a full size spring floor, 12m fast track, custom landing areas, air track and several training aids all provided by Tracks 2000.
Jean-Christophe Cipieres, co-founder of Little Springers, said, "My business partner came to me with the idea of a children's gym club less than three years ago, and we've gone from strength to strength ever since, with a long waiting list of new members. "We needed a spacious location in Syston, where I'm originally from as it happens, and the former car showroom on St Peters Street seemed ideal – all it needed was to be repurposed and it now has a new lease of life for our 200 or so members in Syston."
Alex Reid, Director of Mather Jamie, said, "This has been a novel use for a commercial property that has seen numerous uses in its history, and with their vision and creativity, Little Springers have transformed it into a thriving gymnasium for local youngsters. "We were delighted to help Jean-Christophe and his team find the perfect property for their burgeoning local business, and we have plenty of other commercial properties of different sizes across Leicestershire and the East Midlands waiting for companies to expand into."