Leicestershire Chartered Surveyors appoints former Barclays relationship director in key role
30/09/2019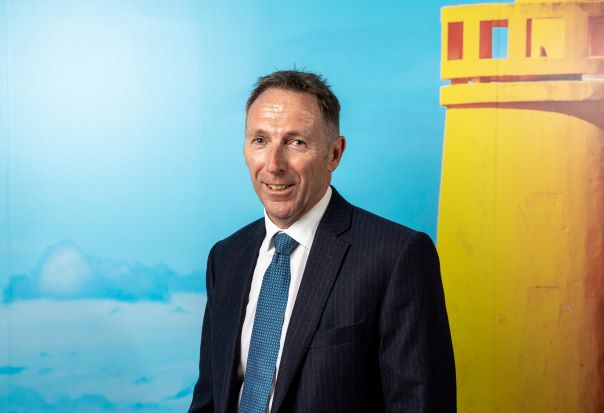 Jon began his career in Chesterfield aged just 17, moving to Leicestershire in his early twenties. Since then he has held various roles and worked in business banking for 20 years, culminating in his position as Senior Relationship Director. This role saw Jon looking after owner-managed businesses with turnovers ranging from £6.5m to £80m. Over his career he has developed extensive knowledge of and contacts within the East Midlands property market.
As Mather Jamie's Business Manager, Jon's remit will encompass the day-to-day running of the company as well as finance, regulation and business development. He will be working closely with all of the firm's directors, including Martin Ward, Alex Reid, Robert Cole and Andrew Bamber.
Originally from Scotland and now living in Long Whatton with his wife and son, Jon divides his time outside work between his family and the golf course.
Jon said: "Having reached 40 years with Barclays, I had been considering early retirement when Martin Ward made contact and offered me the position of Business Manager.
"I'm very much looking forward to building strong, trust-based relationships with my colleagues and Mather Jamie's clients alike, as well as re-engaging with clients I've met previously. Personal and professional success is always down to people, in my view, so this is a key aspect of the role for me."
Martin Ward, Director at Mather Jamie, commented: "We're delighted to welcome Jon to the team after many years working together in various capacities. I have no doubt that Jon's remarkable regional business knowledge, in particular his experience with the local property sector, will stand him in good stead as Business Manager."
Established in 1991 and based in the East Midlands, Mather Jamie Chartered Surveyors is an independent mixed commercial and agricultural practice with a long established and unrivalled reputation for delivering reliable advice and expertise on residential and commercial developments.