Farm conversions to feature in three new housing developments for North West Leicestershire
01/02/2018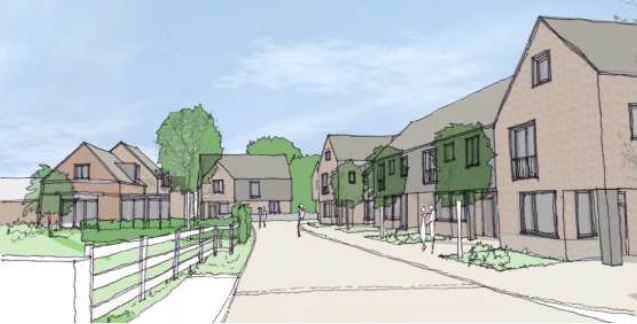 Between them, the three sites have full planning consent for 21 new dwellings for North West Leicestershire – four homes at Hallfield Farm and eight homes at Village Farm, both of which are located on Hall Gate in Diseworth, and a further nine homes at Packington Hall Farm, on Hall Lane in Packington.
The planning consent, granted by North West Leicestershire District Council, provides for the construction of a mix of three, four and five bedroom homes at the various developments, plus the conversion of existing farm buildings.
Housebuilders Lychgate Homes are to build at Packington Hall Farm, with John Sutton Developments and Sharpe Construction building at Hallfield Farm and Village Farm in Diseworth respectively. Building work is expected to begin at all the sites later this year.
Gary Kirk, Associate Director of Mather Jamie, said, "These three recent sales reflect the strong appetite for residential development opportunities in popular village locations.
"Obtaining planning approval, whilst rarely straight-forward, has become a more realistic prospect for many sites, as part of the response to the need for housing in line with local authority plans. Land owners should be exploring these prospects, while seeking the right advice in terms of planning, agency and legal issues, to ensure maximum value is achieved.
"Land owners with properties that may have ceased to effectively serve their original purpose should consider whether such buildings could be given a new lease of life by developers, as they may represent a financial opportunity for them, and a chance to help build much-needed new homes, or potentially other types of property, in their area."
Established in 1991 and based in the East Midlands, Mather Jamie Chartered Surveyors is an independent development, commercial and rural surveying business with a long established and unrivalled reputation for delivering professional, reliable advice and expertise on major residential and commercial development schemes.
For details of the specialist surveying services provided by Mather Jamie, please call 01509 233433 or visit www.matherjamie.co.uk.