Ethical shop gifts new lease of life to local organic farm
03/04/2019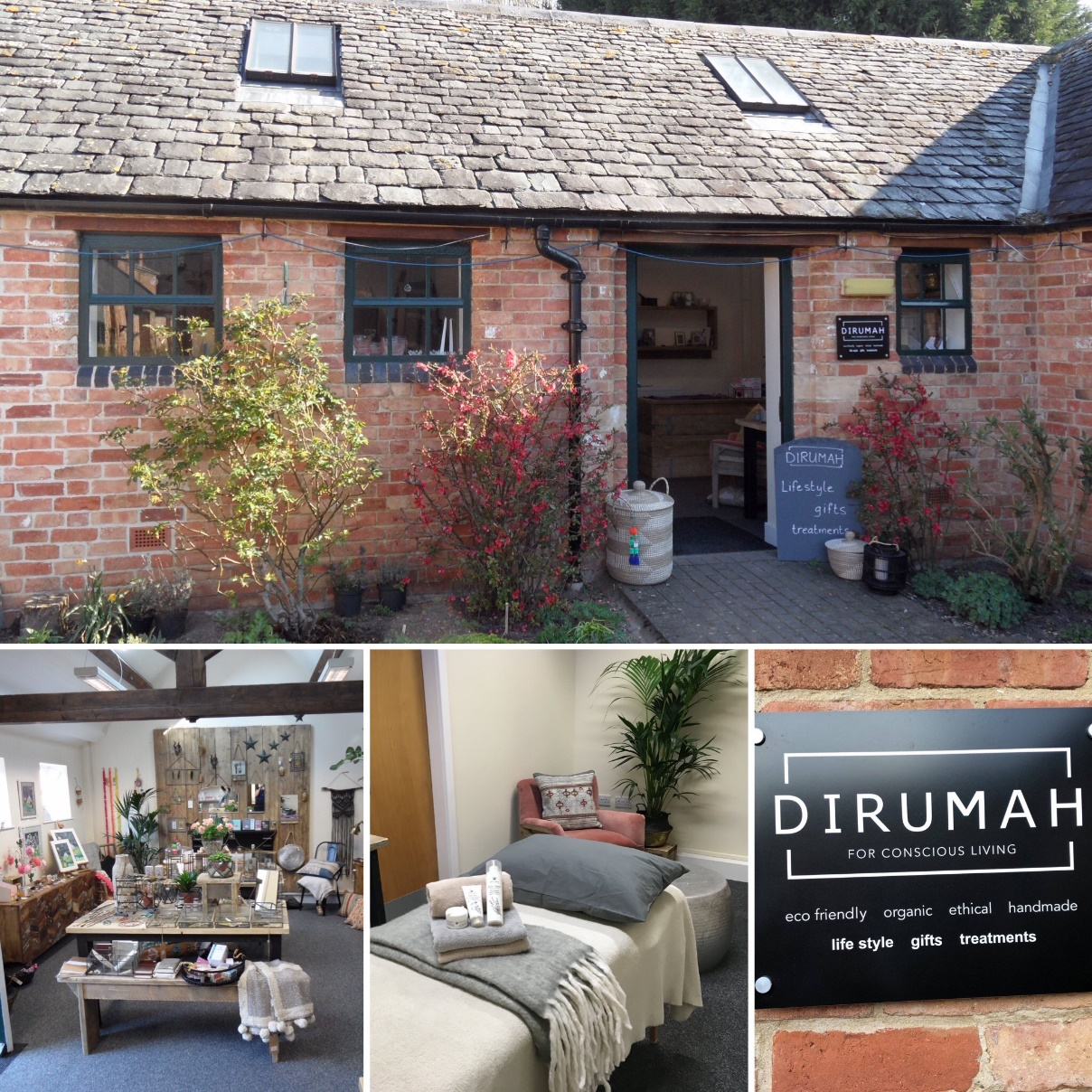 A former office owned by the Paget Estate at Manor Organic Farm in Long Whatton has recently reopened as an ethical gift shop and therapy room, following a successful change of use application and a lease agreement negotiated by Leicestershire property specialists Mather Jamie.
Manor Organic Farm, on Main Street in Long Whatton, already comprised a well-established organic farm shop, bakery and butchers, which were joined in December 2018 by Dirumah For Conscious Living, a brand-new ethical gift shop and alternative treatment room offering organic and eco-friendly products and services.
The lease was agreed between Dirumah's owner Chantal van de Louw and Leicestershire's historic Paget Estate, via Loughborough-based agents Mather Jamie. The Paget Estate and the entirety of Manor Organic Farm is owned by Joanna Herbert-Stepney who is an advocate of organic farming and a long-standing supporter of the Soil Association. For several years the Paget Estate had let the space now occupied by Dirumah as an office. Chantal, a 47-year-old former beautician and coaching business owner who moved to the UK from the Netherlands four years ago, had felt for some time that Manor Organic Farm would be the ideal location for her new business.
Chantal van de Louw said: "Following a two-year search for the right premises in which to open Dirumah which in fact started with Manor Organic Farm, I contacted Amy at Mather Jamie as soon as I heard that the former office had become available last year. I'm delighted that what started as a shop and therapy room last December has already become a creative and spiritual centre from which I run and co-host workshops, alongside the five therapists who provide their own treatments.
"Amy at Mather Jamie has been amazingly helpful throughout the whole process; she's been very involved and on top of things, and has made me feel really welcome. Working with Mather Jamie has been a great experience."
Amy Biddell, Associate Director at Mather Jamie, said: "Dirumah For Conscious Living is a fantastic addition to the Paget Estate. Chantal has transformed this former office space into a relaxing, modern and attractive ethical gift shop and holistic therapy room which sits really well within the courtyard at Manor Organic Farm."
Dirumah For Conscious Living is located at Manor Organic Farm in the centre of Long Whatton. The village is just five miles from Loughborough, with excellent links to the M1 and A50. For more information, please visit: https://www.facebook.com/Dirumahforconsciousliving