Eastthorpe Lodge and surrounding land available for potential redevelopment
13/08/2018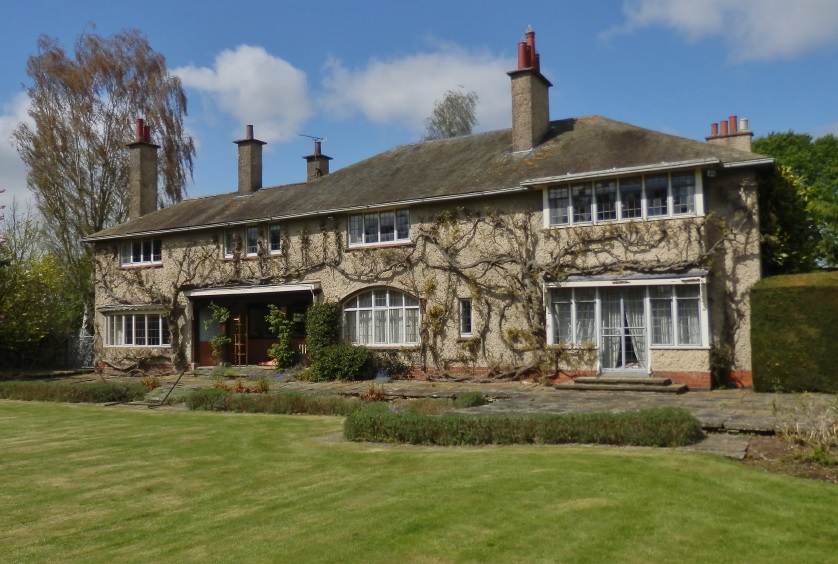 Easthorpe Lodge, an eight bedroom family house in the Leicestershire village of Easthorpe, is available to purchase freehold, with potential to redevelop the property and surrounding land for residential use.
Easthorpe Lodge on Green Lane, an extensive, non-listed, eight bedroom house, with three large reception rooms, a garage, store rooms and an ample garden, offers an excellent opportunity to be refurbished and modernised into a substantial executive residence.
The lodge is one of two lots available for sale by informal tender through Mather Jamie, with the other lot incorporating paddock land and other premises surrounding the lodge. This land, which extends in all to 6.25 acres (2.52 hectares), has outline planning approval for 27 much needed new homes from the local authority.
Gary Kirk, Associate Director of Mather Jamie, said, "Easthorpe Lodge and its surrounding grounds offer a range of different options to potential buyers. The top paddock has outline planning permission for 18 new homes, while land adjacent to the lodge, including a tennis court, swimming pool and former stables, has outline planning approval for a further nine.
"The house itself could be updated and would make a splendid residence for a large family, or perhaps alternatively, with further planning permission from the local council, the land might be used to build more homes, as part of a new development for the area."
Pre-application advice has also been sought from Melton Borough Council regarding the demolition of Easthorpe Lodge, which does not lie within the village's Conservation Area, with the intention of replacing it with new build development.
Easthorpe itself is a hamlet in the beautiful vale of Belvoir located near the village of Bottesford, which offers several amenities including a railway station, well regarded schools, a post office, library and convenience store plus a selection of restaurants and pubs, and is situated near excellent road links to Nottingham, Leicester, Lincoln, Grantham and Newark.
The deadline for bids on the two lots is 12 noon on Friday 14th September. Drone footage of the site can be viewed here: https://www.youtube.com/watch?v=itbo0xr1KEI
For details of this or similar land opportunities, please contact Gary Kirk on 01509 233433 or refer to the Mather Jamie website - www.matherjamie.co.uk.