Business growth sees furniture maker get comfortable at new site
02/12/2015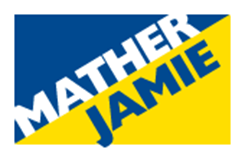 Acclaim Upholstery, a family furniture maker based in Long Eaton, has moved into two neighbouring units in Castle Donington and is aiming to employ 55 additional workers in the coming months, boosting its staffing levels by more than half.
The firm leased the two units on Trent Lane in October and has already taken on 30 new staff, with plans to take on an additional 15 more very soon.
Aidan Travers, Commerical Director at Acclaim Upholstery, said, "We're very pleased to be expanding into these additional premises and taking on new staff. This will help us to meet the increasing demand for our high quality, handmade English upholstered furniture."
Alex Reid, Commercial Director at Mather Jamie, said, "Castle Donington is ideally located in terms of transporting goods, and these two units on Trent Lane should serve Acclaim very well as the company grows."
Acclaim Upholstery is a family business founded in 1983, which specialises in creating bespoke furniture, featuring the signatures of the upholsterer who created it. For more information about the company, visit www.acclaimupholstery.co.uk/
For details of similar land opportunities in Castle Donington and surrounding areas, please contact Alex Reid on 01509 233433.
Established in 1991 and based in the East Midlands, Mather Jamie Chartered Surveyors is an independent mixed commercial and agricultural practice with a long established and unrivalled reputation for delivering reliable advice and expertise on residential and commercial developments