Aerospace specialist touches down as new tenant of converted Shepshed warehouse
28/05/2015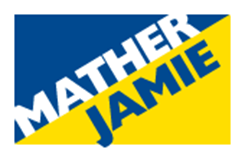 Aerospace specialists, Winbro Group Technologies, have moved into Unit One of Illuma House, on Gelders Hall Road, in order to accommodate the firm's expansion, after Mather Jamie advised owners of the 65,000 sq ft four unit scheme, determined by Malcolm Walker Developments.
Alex Reid of Mather Jamie comments: "We acquired the Illuma House buildings on behalf of a developer client who has pursued and undertaken a division of the building into four distinct quality warehouse premises, ranging between 10,000 sq ft and 28,000 sq ft, with superb access to junction 23 of the M1.
"We also advised our client to undertake refurbishment work to provide new tenants with premises of a high specification and enabling them to tailor the units to fit the individual needs of their businesses.
"We are pleased to have secured a high quality tenant in Winbro on behalf of our client."
Phil Antill, IT and Facilities Manager at Winbro Group Technologies, comments: "Our search for premises of a suitable size and location started in January 2014. This is an expansion project to support long-term aerospace parts production within our business.
"Winbro Group has five other units in the Coalville area; and while we would have preferred to have taken another unit more local to our existing base, 20,000 sq ft units are scarce within the locality which fit our criteria.
"The premises fit our need of a good sized warehouse to convert into a high precision workshop, the offices are currently oversized for what we need but will allow for future expansion, and they offer good motorway links, which will support the delivery schedules we will be working to.

"We are also planning to create new jobs over the next two to three years to support the company's growth."
Malcolm Walker, of Malcolm Walker Developments, comments: "We are pleased to see the transformation of Illuma House into four self-contained industrial warehouses coming to fruition and are pleased to welcome a new tenant to Unit One."
The substantial factory, which also features high quality, fully refurbished offices and a self-contained yard, benefit from excellent access to the M1, with junction 23 located just one mile from the Gelders Hall Industrial Estate.
Illuma House is also located within close proximity of Winbro's existing workforce, based at the Whitwick Business Park in Coalville, and features good onsite parking facilities.
For more information on similar properties contact Alex Reid on 01509 233 433 or email alex.reid@matherjamie.co.uk.
Established in 1991 and based in the East Midlands, Mather Jamie Chartered Surveyors is an independent mixed commercial and agricultural practice with a long established and unrivalled reputation for delivering reliable advice and expertise on residential and commercial developments. For more information please telephone 01509 233433 or visit www.matherjamie.co.uk.