Leicestershire
New Lubbesthorpe, Leicestershire
Project background
In January 2014 outline planning permission was granted by Blaby District Council on 1,000 acres all forming part of the Drummond Estate for the provision of:
4,250 dwellings
2 x Local centres
2 x Primary schools
1 x Secondary School
2 x Motorway bridges
1 x District centre
1 x Leisure / sports facility
Strategic employment site
Mather Jamie has managed the Drummond Estate for over 35 years and has led this development project from its inception, managing and appointing the expertise required to deliver the necessary on-site infrastructure as well as negotiating the sale of land parcels to preferred developers.
The land Promoters for the site are the Drummond Estate, Hallam Land Management, Barratt David Wilson Homes and Davidsons Developments Ltd.
There are four active developers on site, Davidsons Developments Ltd, Barratt Homes Plc, David Wilson Homes and Redrow Homes Plc. 
Please use the link below to view the New Lubbesthorpe scheme:
Project delivery to date
At the end of 2020 there are 480 built and occupied dwellings on site.
The first Primary School was built and opened in September 2019.
M1 bridge built and opened in July 2017.
May 2019 - Delivery of innovative demand response bus service 'ArrivaClick' (Uber for buses). 5 minibuses currently operating from site in and around the Leicester area.
Building a sense of community by working in collaboration with the 'Pioneer Community Worker' operating out of the Community Hub on site.
E-bike free rental initiative set up for residents in July 2020.
 Awards to date
2018 Procon Leicestershire Awards – Winner 'Infrastructure Project of the Year' 
2019 RTPI East Midlands – Winner 'Overall Winner & Best Housing Delivery'
2019 East Midlands Insider Property Awards – Winner 'Skills and Apprenticeship Scheme Award'
2019 Local Government Chronicle Awards – Winner 'Housing Initiative Award'
2020 RTPI National Award – Winner 'Excellence in Planning to Deliver Homes
Project Background
Sector:
Land and Property Development Consultant
Service:
Development Land Sales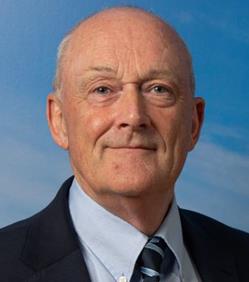 Agent Contact:
Martin Ward
Agent Details: