In 2021, Mather Jamie plans to commemorate 30 years of working with our clients and partners to create residential communities and local economic wealth through the provision of quality commercial enterprises.
When we engage with our clients, especially when we are working with landowners on strategic land planning with development potential, first and foremost, we seek to understand their needs, but almost always there is a mutual desire to create something that will add value to the community.
Of course, as well as building communities, this also involves extending a helping hand to others, and with this in mind we have always tried to raise money for local charities. In 2021, our 30th anniversary year, we are planning to run, walk, climb or even swim an extra mile or two, because we are planning a number of initiatives to help raise £30,000 (or more if we can), to support three local charities who do so much great work.
The charities we have committed to support are; One Roof LEICESTER, LOROS and Rainbows Children's Hospice, which is very close to our offices in Loughborough. All charities have suffered over the last year as a result of the pandemic and we hope that with the support of our clients, partners and employees that we will be able to help them carry on doing the great work they do within their local communities.
Here is a little bit more information about what each charity does to explain why we have chosen to support them.
One Roof LEICESTER - https://www.oneroof.org.uk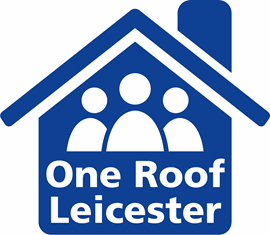 One Roof Leicester has set out on a mission is to transform the lives of people affected by homelessness. Their aim is to provide accommodation and support, mobilise local communities to help provide sustainable housing, campaign to improve services, raise awareness, and promote understanding. One Roof Leicester is developing and delivering projects that help ensure that all people at risk of, experiencing or previously homeless are provided with sustainable housing, are given an opportunity to share their experiences and are provided with ongoing relevant advice, information and support.
Despite the pandemic, in 2020, through donations, whether food, furniture, bedding, financial donations, One Roof Leicester has doubled the amount of accommodation it has available, supported many individuals to find a roof over their head, or access benefits or social housing, and delivered over 1000 food parcels. 
LOROS HOSPICE – https://www.loros.co.uk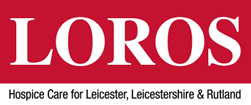 LOROS Hospice is a local charity, which every year cares for over 2,500 people across Leicester, Leicestershire and Rutland. LOROS provide free, high-quality, compassionate care and support to terminally ill adult patients, their family and carers. LOROS works collaboratively with other local health and social care providers to benefit patient care and works closely with those responsible for commissioning health care across Leicester, Leicestershire and Rutland.
It costs LOROS £8.2 million each year to be able to deliver its services, and whilst the NHS does provide some funding, LOROS need to raise at least £6 million each year from the local community.
As part of our activities with LOROS we are also taking part in their Rocket Round Leicester initiative and sponsoring one of the rockets,  so look out for more news on this on our website and social media.
Rainbows Children's Hospice - https://www.rainbows.co.uk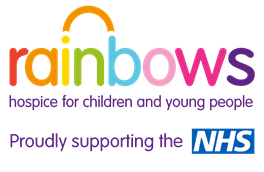 Rainbows is the East Midlands' only hospice for children and young people and provides vital care and support to families impacted by life-limiting conditions.  The hospice provides end of life care, symptom management, short breaks and respite care and is also there to support parents and siblings through their bereavements. Their aim is to bring more love, smiles and laughter to children, young people and families and whilst Rainbows receives 15% of its funding from government, it relies on donations to fund this care.
We will be sharing details of the events and activities we will be doing throughout the year and if you wish to get involved why not follow Mather Jamie on LinkedIn or Twitter and look out for opportunities to donate.